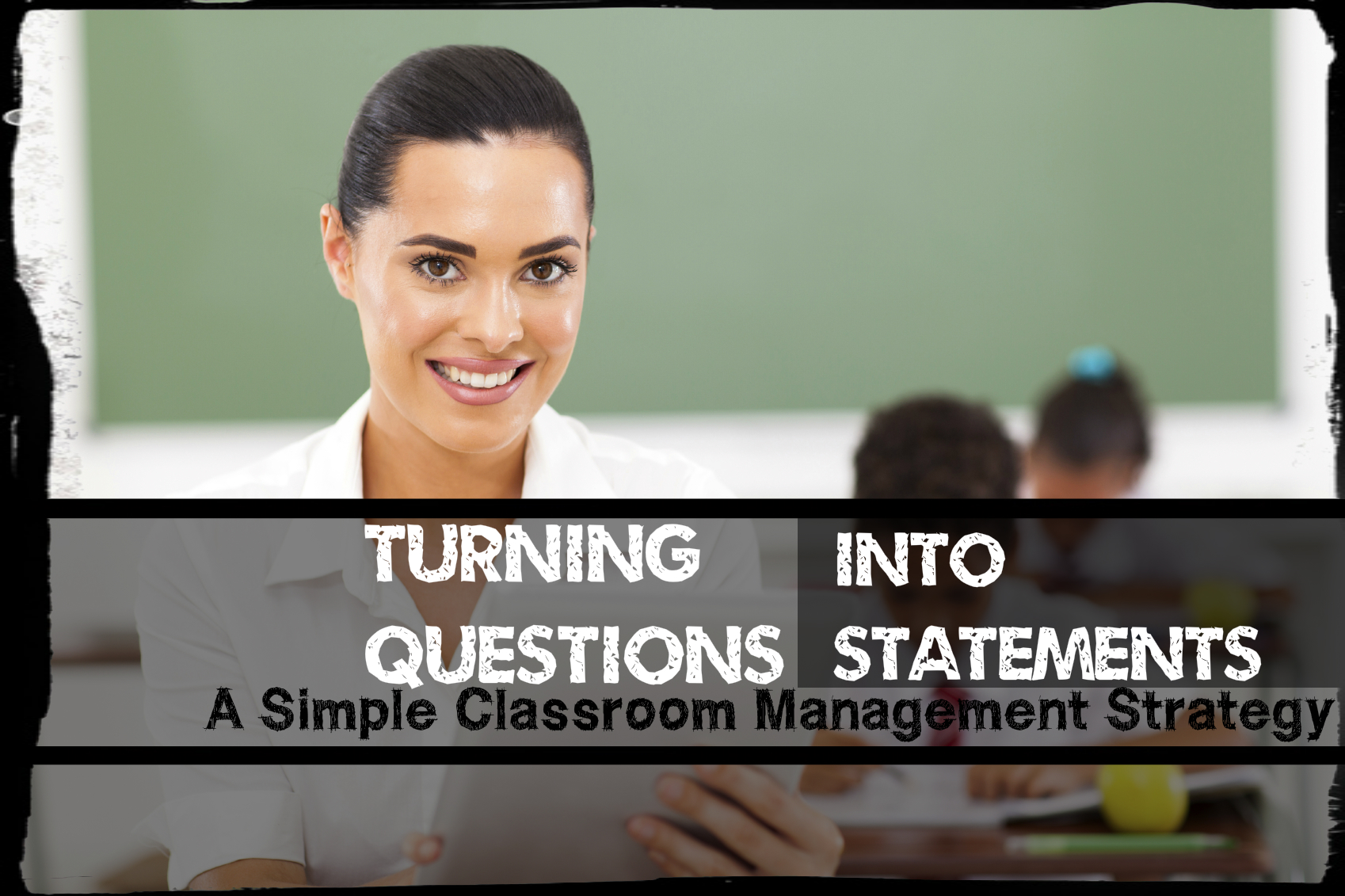 Although the effect teachers have on student behavior is crystal clear, the way in which teachers elicit the kind of behavior they want from students often appears elusive—especially to those entering the classroom for the first time.


Most teachers strive to be positive and polite, so very often they use subtle, open-ended questions in hopes that students will get the hint and change their behavior. Here are a few examples from Rob Barnes's book The Practical Guide to Primary Classroom Management to help illustrate what I mean:


A beginning teacher who wants a student to take out her books might say, "Julie, would you like to get your books out, please?" to which the student might reply, "Nope. I'd rather read this comic book right now."


A beginning teacher who wants a student to stop standing on his chair might say, "James, are you sitting properly? To which James might reply, "Yes, actually. I am."


Eliciting the type of behavior we want our students to engage in starts by turning questions into statements. Notice how easy it is for students to skirt or respond sarcastically to open-ended questions:


"Would you like to get your books out?" (No, not really!)
"Are we all ready?" (No!)
"Can you sit properly?" (No! Yes! Probably!)
"Would you like to sit somewhere else?" (No!)
"Can you make less noise?" (No!)


Turning questions into statements of need is more effective:


"Bethany. Sit with both feet on the floor, please"
"Be thinking of a question about this when you quietly go back to your seats"
"Think

of

what you need to do to be ready to sit on the carpet"
"I'll be asking questions, so think about what you've just heard as you quietly make a start"
I'm looking for a quality start, so think about this work with mouths closed"
"Maximum concentration on silent footsteps before you move quietly to the carpet"


Whenever you use a statement, you have a much better chance of receiving the desired outcome. As Barnes points out, "Classes quickly realize a rhetorical question because experienced teachers do not use them—or if they do, the class knows better than to shout in chorus." You also begin to demonstrate that you know what you want.